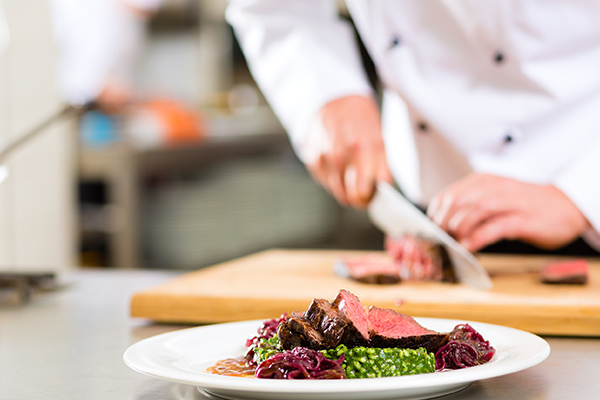 SkyHigh launches its summer menu with new head chef Garry Button.
Twenty years ago, most chefs wrote menus according to how they liked to cook and what they knew guests would prefer to eat. Few chefs cared about the seasonality of items or the consequences of importing ingredients from across the globe.
Now, of course, that ethos has changed dramatically, with guests more conscious than ever before of where their food comes from.
Garry Button, SkyHigh's new Head Chef is passionate and enthusiastic about what's in season and which producers he partners with. 2018 marks his 16th year in hospitality, starting in high school with Commercial Cookery VET course and then progressing his way through the country and inner suburban pubs, cafes and up to a large inner-city restaurant.
SkyHigh is his new challenge and Garry is looking forward to thinking beyond the food by managing waste, utilising our kitchen garden and buying locally. Examples of items on our current menu, grown in our own garden include:
Pea sprouts
Thyme
Parsley
Mixed greens
Chives
Violas
Silverbeet
SkyHigh cares for the environment by using recycled water on the gardens, recycling all plastic, cardboard, glass bottles and polystyrene containers. All our internal lights have been converted from halogen to LED and the kitchen utilises 100% biodegradable portion pockets, composts all vegetable and fruit waste for re-use on the kitchen garden. We are looking to do more with the installation of solar panels and converting the car park lights to LED.