Spectacular by Day, Stunning by Night
Open 7 Days a Week, 365 Days a Year!
Situated less than an hour from the Melbourne CBD, on the uppermost reach of the Dandenong Ranges, amid cool ferny glades and lush towering native forests, SkyHigh is one of Victoria's premier tourist attractions with majestic views to be experienced day or night over the Melbourne skyline.
Our award winning SkyHigh bistro is available for takeaway orders only from 9.15am to 4.45pm daily if you wish to eat in your car, on one of our many picnic tables or for a take home snack.
Our upstairs function room, with spectacular floor to ceiling windows, is currently unavailable but please contact us if you are looking to have a party after restrictions are lifted.
SkyHigh is one of the most popular Dandenong Ranges attractions and has so much to offer for the whole family. Stroll through the beautiful landscaped gardens, take a forest walk under a canopy of Australian eucalypts, visit the Australiana Tree, or relax on the Giant's Chair! We are the perfect place to bring your dog for a walk and pop in for a coffee or a snack whilst you are out exercising.
We also have gas barbecues and plenty of lawn area including picnic tables for you to bring the family and enjoy a leisurely picnic in the sun. This is allowed during current restrictions provided you are within 5km of your main residence, wear masks, follow social distancing rules and limit your outing to a maximum of 2 hours.
NEW… SkyHigh Maze now open!
Latest News
SkyHigh Mount Dandenong is offering takeaway food and drinks only from 9.15am to 4.45pm to local residents only until stage 3 or 4 restrictions are lifted. All food and beverages are discounted by 25% until stage 3 or 4 restrictions are lifted. Spring is majestic in...
read more
Bookings from 26th October only!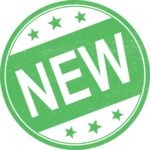 Breakfast, Lunch & Dinner
Dining Hours
Every Day: 9am – 5:00pm
(Exit gate is locked any time from 1/4 hour after closing time)
Every day: 9:15am – 4.45pm
(Exit gate is locked any time from 1/4 hour after closing time)
To continually improve and enhance our visitor amenities and services a gate fee applies.
The gate entry fee is $7.00 per car, $20.00 for a minibus or coach & $2.00 per motorbike.