Spectacular by Day, Stunning by Night
Open 7 Days a Week, 365 Days a Year!
Situated less than an hour from the Melbourne CBD, on the uppermost reach of the Dandenong Ranges, amid cool ferny glades and lush towering native forests, SkyHigh is one of Victoria's premier tourist attractions with majestic views to be experienced day or night over the Melbourne skyline.
Our award winning SkyHigh bistro is the ideal place for breakfast lunch or dinner in the Dandenong Ranges. With one of largest ranges of cuisines including, Australian, Indian and Asian dishes offered by any restaurant in the Dandenong Ranges, you'll find dining in a relaxed environment not only a pleasurable one, but one that is memorable and satisfying as well.
Our upstairs function room, with spectacular floor to ceiling windows, is available for private hire and is one of the Dandenong Ranges and Melbourne's most sought after venues for weddings, engagements, birthday parties and other special event occasions.
SkyHigh is one of the most popular Dandenong Ranges attractions and has so much to offer for the whole family. Stroll through the beautiful landscaped gardens, explore the SkyHigh Maze, take a forest walk under a canopy of Australian eucalypts, visit the Australiana Tree, or relax on the Giant's Chair!
Instant online gift vouchers
April Children's Festival
Latest News
SkyHigh Mount Dandenong is delighted to announce some summer dining vouchers to entice you in for a quick snack as the sun comes out and the days get longer. Summer is fantastic in the Dandenongs, come up now before the school holiday rush and enjoy the best seat in...
read more
Ready To Make a Dining Reservation?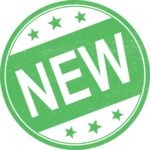 Breakfast, Lunch & Dinner
Dining Hours
Monday to Thursday: 9:15am – 10:00pm
Friday: 9:15am – 10:30pm
Saturday: 8:15am – 11:00pm
Sundays and public holidays: 8:15am – 10:00pm
(Exit gate is locked any time from 1/2 hour after closing time)
Breakfast: Weekdays 9:15am – 11:00am
Breakfast: Weekends and Public Holidays 8:15am – 11:00am
Lunch: 10:00am – 5:00pm
Dinner: From  – 6:00pm
(Last orders into the kitchen 1 hour prior to closing time)
To continually improve and enhance our visitor amenities and services a gate fee applies.
The gate entry fee is $7.00 per car, $20.00 for a minibus or coach & $2.00 per motorbike.