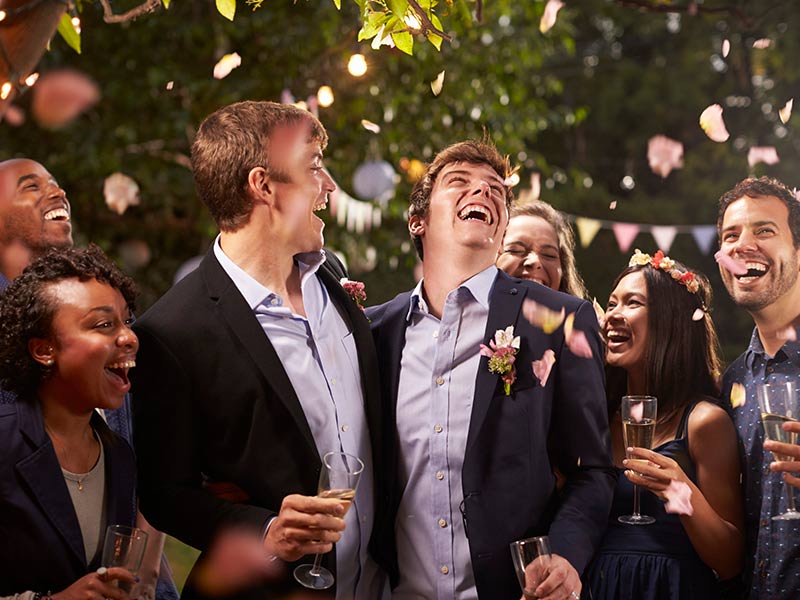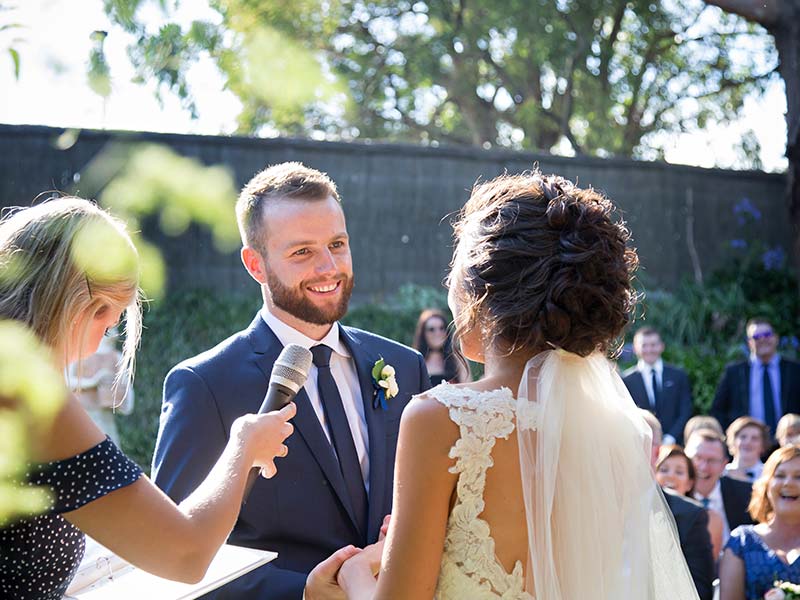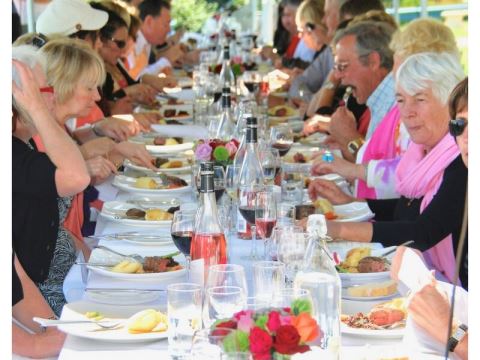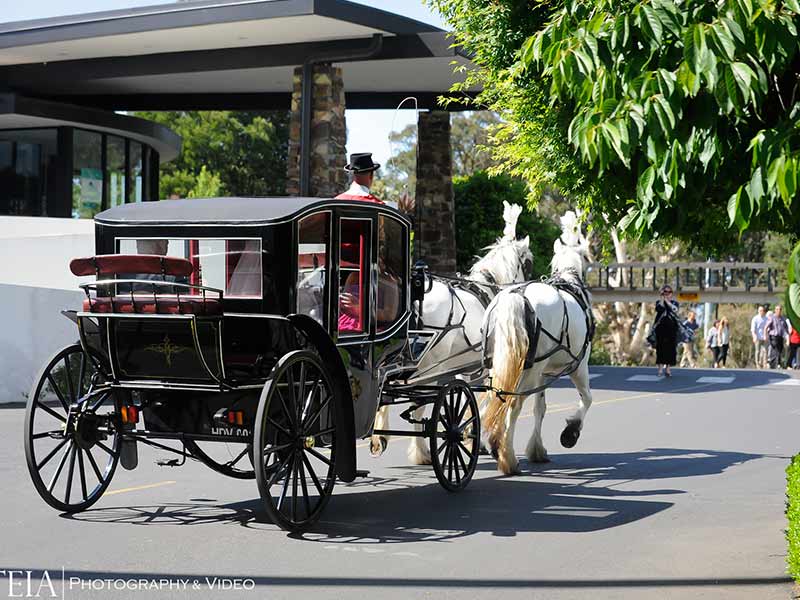 SkyHigh Mount Dandenong provides the perfect backdrop for an unforgettable wedding. Located in the breathtaking Dandenong Ranges, book your wedding with us and surround yourself with our gorgeous landscaped gardens and an unforgettable panoramic view of the city and Yarra Valley. What's more, we're only a 45 minute drive from Melbourne. SkyHigh Mount Dandenong is a local icon and one of the most beloved wedding venues in Melbourne. Write your story with SkyHigh.
We're one of the most unique wedding venues in Melbourne, with features you wont find anywhere else. Have your wedding ceremony on our scenic viewing terrace, overlooking the spectacular view, or in our secret garden among brilliant flowers and plant life. Afterwards, make your way into our dining and function area for your reception, complete with your choice of menu. If you're planning your wedding and looking for something just that extra bit special, talk to our wedding planning team and get started today!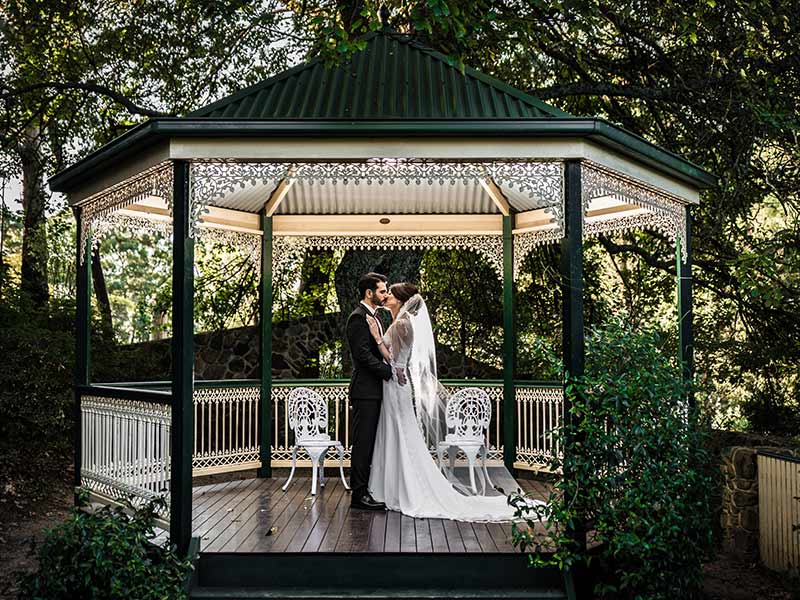 Room for Friends and Family
Take in the beautiful panoramic views from our cocktail viewing terrace, or see the city skyline through the floor to ceiling windows in our reception room. SkyHigh features the best of modern design, as well as function facilities to help your wedding run as smoothly as possible. As one of the top rated wedding venues in Melbourne, we can provide a variety of dining experiences tailored to suit your needs, with features and flair designed to impress. Our catering team will be there every step of the way to ensure your day runs smoothly. We can seat up to 180 people for your reception, with many options for menus. Alternatively, if a sit-down experience isn't your style, our terrace and function area can cater for up to 250 people for a cocktail style reception.
Planning a wedding can be a daunting task. There's an endless amount to think about, and when it's your big day you deserve nothing but perfection. At SkyHigh you'll be guided by our expert team of wedding planners. We'll be with you every step of the way to create a wedding package tailored to your needs, and guide you through the entire process. Our team aim to exceed your expectations, and meet all your requirements. We take it upon ourselves to personally make your day perfect. Talk to our team today and begin planning your dream wedding with SkyHigh.
SkyHigh is surrounded by incredible gardens, flora and art that has provided the backdrop for many wedding photographs and moments of joy. A canvas of colours provides a unique ambiance for your wedding, leaving you with memories you can keep with you for a lifetime. Choose from one of our unique designed gardens; the tranquil Secret Garden, the majestic English Garden, our front lawn with panoramic views, or our peaceful shaded forest, and experience everything SkyHigh has to offer. Our gardens are the ideal background for picture-perfect wedding and part of what makes SkyHigh one of the best Wedding Venues in Melbourne.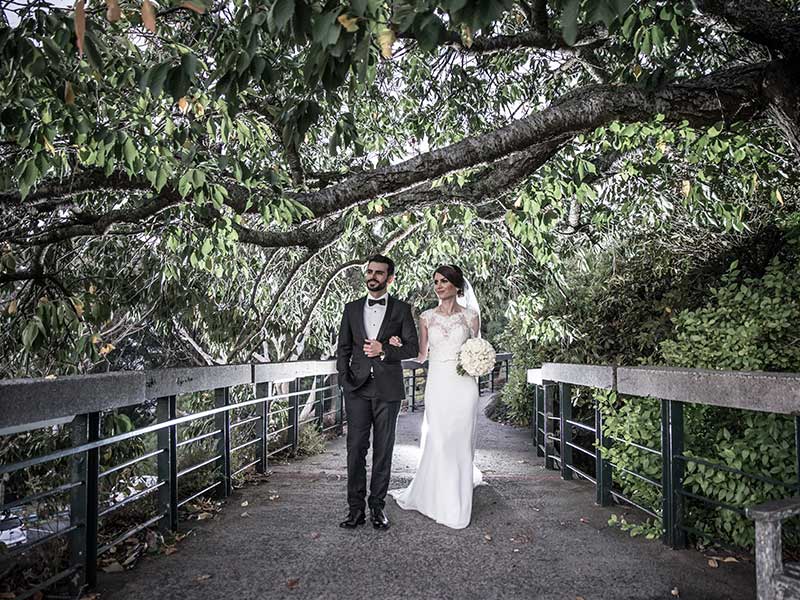 Full Service Wedding Venue
Choosing the perfect venue might just be the biggest decision to make for your wedding. Not everyone wants a cookie-cutter, button-down wedding. You need a wedding venue that represents your interests, your style, and you as a couple. At SkyHigh, we support your whole service from start to finish, giving you full access to options to make your day unique. Our catering team can meet your needs with elegance and style. The boutique nature of a garden wedding, the casual vibes of a buffet, or a luxurious cocktail function. Whatever you're thinking our team strives to make it happen. Our staff are dedicated, professionally trained and more than qualified to make your day incredible. From the start we can guide you through the decision making process, tailoring our packages to suit your needs. With SkyHigh, you get nothing but the best.
Catering Specifications
Seating: 180
Cocktail: 250
Pricing: Starts at $800 for ceremony only
Views: Incredible
Wedding Day: Unforgettable
Discover the Most Unique Wedding Venues Melbourne
Meet with our award-winning wedding planning team today and start organising your dream wedding. We're looking forward to discussing your wedding plans and ideas with you. Discover one of the best wedding venues in Melbourne today. Book a meeting with us by sending an email with your details, or speak to our function managers on (03) 9751 0450.
Let's discuss your wedding day!
We welcome the opportunity to meet with you to discuss your wedding day.
Contact us today to organise an appointment and see why you would choose SkyHigh as your wedding venue!
To speak to one of our Functions & Events Managers phone (03) 9751 0450 or email us for more information.