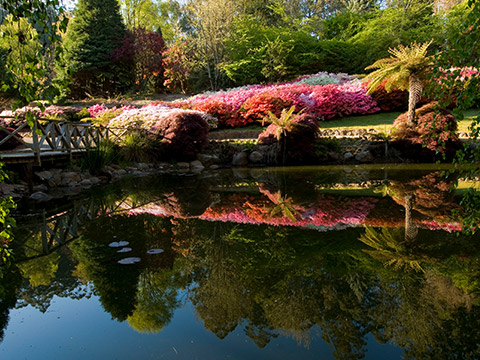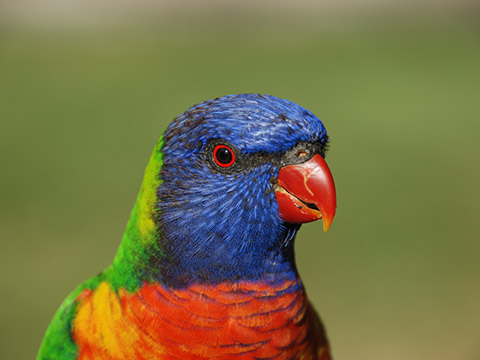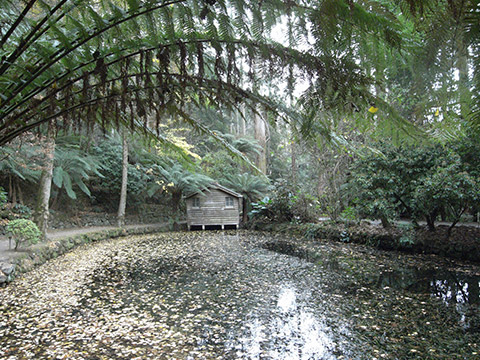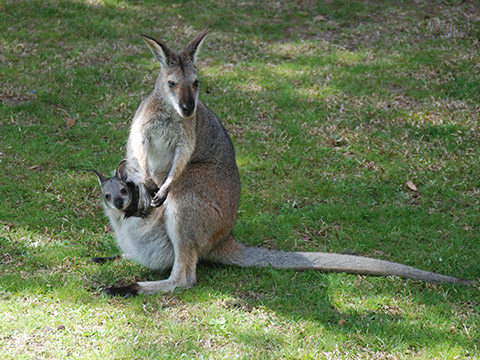 Local Attractions – Things to Do in Dandenong Ranges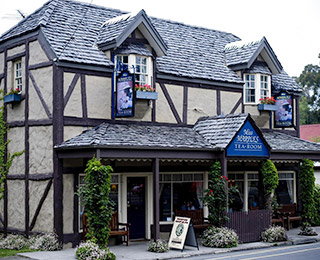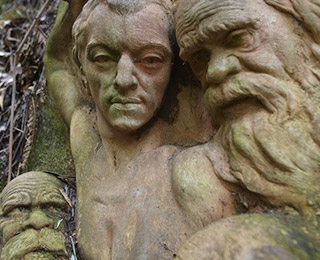 Mount Dandenong & Sassafras
Each of the small bustling villages in the Dandenongs has its own character, natural beauty and attractions to discover.
The villages of Mount Dandenong and Sassafras are popular destinations for day-trippers, offering amazing scenery and beautiful national parks and gardens. Or if you're excited for relaxing day out, you can't go past a spot of high tea and scones. It's one of the more iconic things to do in Dandenong Ranges, and there are plenty of quaint cafes around that are sure to tickle your high tea itch, including our own high tea at SkyHigh.
The mystical William Ricketts Sanctuary at Mount Dandenong was designed by a talented Australian potter and sculptor of the same name who carved 92 ceramic sculptures of people and animals depicting the Aboriginal Dreamtime. William Ricketts lived and worked at Mount Dandenong spending more than 50 years creating the sanctuary for spiritual renewal and quiet reflection.
If you love to walk and appreciate nature, there are also many walking and driving tracks close to Mount Dandenong and Sassafras. Make your way down scenic forest roads, or if you're up for an adventure the Sassafras Creek Forest Trail spans 13km, all the way to Emerald, and makes for a fantastic hike.
The charming village of Olinda has a busy shopping strip of fascinating stores to explore.
Olinda was once the home of accomplished Australian artist Arthur Streeton who was inspired by the area's beauty and painted the village's scenery in a number of his works.
A must see is the spectacular National Rhododendron Gardens located just 500m from Olinda village. The National Rhododendron Gardens boasts more than 270,000 colourful blooms and are open daily.
Not far away situated on Sherbrooke Road in the Dandenong Ranges is the stunning and highly regarded Alfred Nicholas Gardens known for picturesque waterfalls, water features and its iconic ornamental lake and boathouse.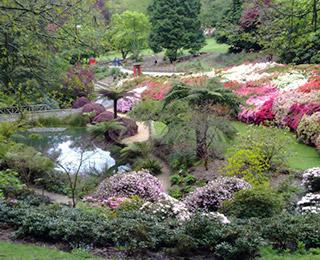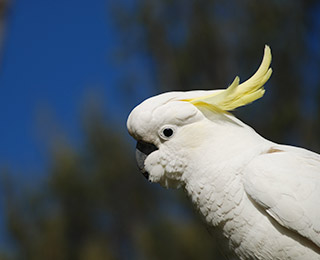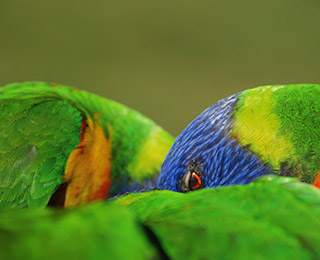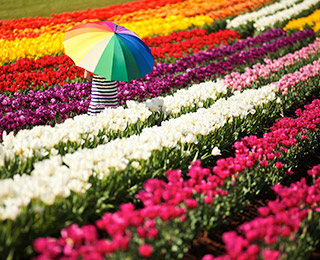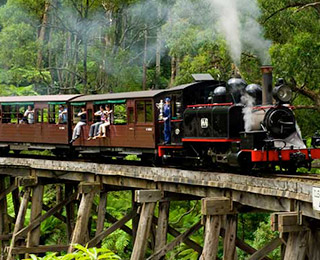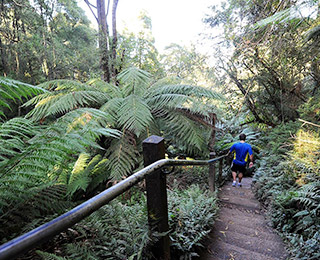 Upper Ferntree Gully, Belgrave, Upwey, Monbulk & Silvan
Located within the Dandenong Ranges National Park, you'll find the Kokoda Track Memorial Walk, the 1000 Steps Kokoda Walk is a  renowned tourist spot with adjacent forested areas, bushlands, and various scenic points. Plaques along the trail depict the lives of the soldiers who fought and died on the real Kokoda Trail in Papua New Guinea, during World War II.
A hugely popular tourist attraction which has been enthralling visitors – young and old – for over a century is the Puffing Billy steam train which takes passengers on a scenic journey through the region every day of the year (except Christmas Day). Puffing Billy's 50 km route extends from Belgrave, winding along the historic track through ferny glades, Emerald Park Lake and towering Mountain Ash, to its terminus in Gembrook.
Situated in the Sherbrooke Forest, you'll find Grants Picnic Ground, famous for its bird feeding. When visiting you'll experience spectacular Cockatoos, Rosellas, and Parrots as they fly in to say 'Hello'. If you enjoy bushwalking there are also many walking tracks that start from the picnic ground which takes you through spectacular scenery whilst viewing native plants and wildlife.
Mid-September to mid-October every year there's an explosion of colour and fun at the Tesselaar Tulip Festival. With over a million spring flowering bulbs, the floral spectacle will take your breath away.
Around half an hour away from SkyHigh you can escape to the Yarra Valley. Well known as a premier wine destination, here you can visit the cellar doors of classic wineries and rustic tin sheds hidden among the vines.
The region presents countless indulgences for the connoisseur of fine wines. There are lots of opportunities to enjoy the great outdoors and get close to nature. Take a wine and cheese tasting tour through the countryside, or find your favourite winery and settle down for a meal and the Yarra Valley's best.
If you're looking for an adventure, why not visit Yarra Valley and the Dandenongs in your own motor home? SkyHigh recommends Motorhome Republic for a no hassle, best price motor home rental.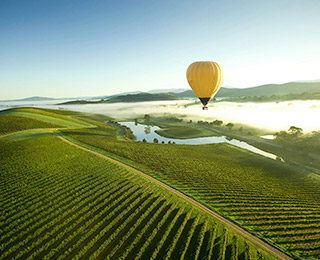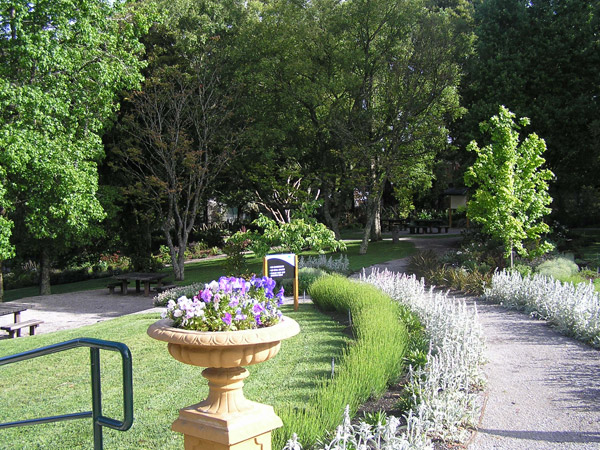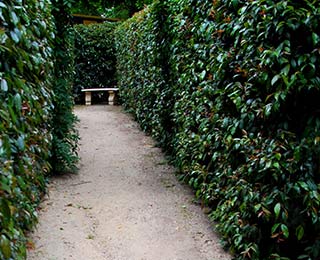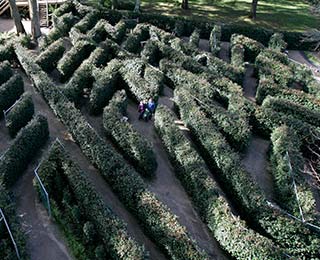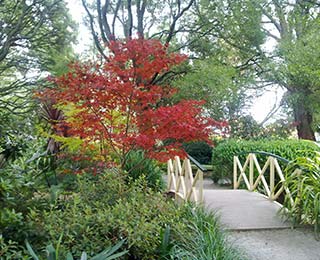 For more great things to do in Dandenong Ranges, visit SkyHigh! Take a walk through the picturesque gardens, or indulge in a fine dining experience as you look over the city skyline. We even have activities for the whole family, including a hedge maze and adventure café.
The SkyHigh Maze is a fun day out for the whole family. Situated in the middle of our beautiful gardens, it's the largest maze in Melbourne, and provides the perfect blend of challenge and excitement for you and your family. And once you're done, why not enjoy a well earned coffee and relax at our Maze House Cafe.
SkyHigh's picturesque gardens are the perfect place to while away the afternoon. If you're a lover of nature, art and adventure, there's plenty to explore and enjoy here. From the delightful English Garden, with its iconic blackwood trees, to our secret garden used extensively for weddings, there's something for everyone. The gardens attract more than 600,000 visitors annually, and are one of the highlights here at SkyHigh and the Mount Dandenong area.