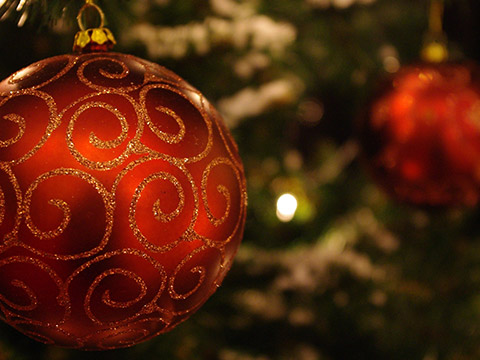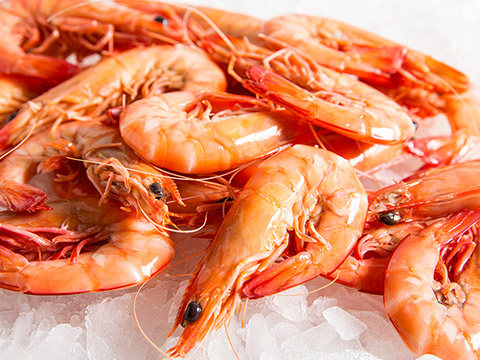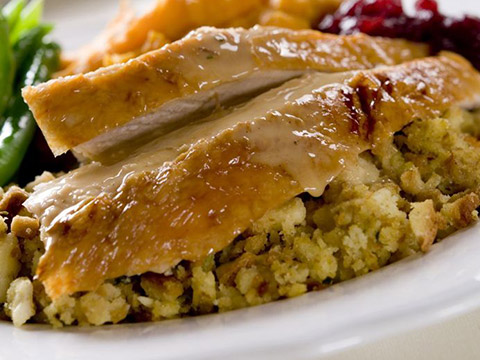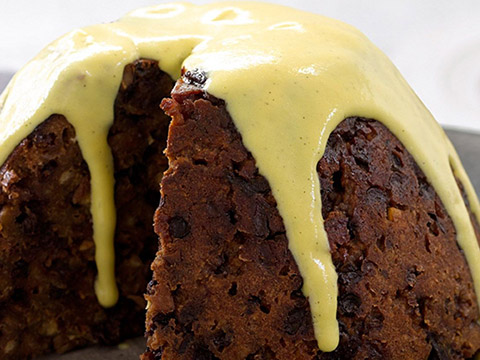 Christmas Day Dining at SkyHigh
Get the family and friends together, get into the Christmas spirit and book early so you don't miss out on our famous Christmas lunch! Featuring all the Christmas favourites including roast turkey, roast tender pork loin with crackling and apple sauce and traditional Christmas pudding, plus a tempting selection of seafood including fresh oysters and prawns.
As this is a highly popular event, we have four separate options:
Christmas lunch buffet on both floors and Christmas dinner buffet on both floors.
What's more all of our options include beer, wine, soft drinks and standard spirits!
Children under 5 years old eat free!
Our upstairs function room features spectacular views right across Melbourne and is better suited for large groups. Our lower level bistro has more intimate seating, spectacular views and is more suited to smaller groups.
At a Glance:
When:
Christmas Day, Friday, December 25th, 2020
Lunch: 12.00pm to 3.15pm (Upper floor function room and Lower floor bistro)
Dinner: 6.00pm to 9.15pm (Upper floor function room and lower floor bistro)
All of our options include food, beer, wine, soft drinks, tea, coffee and standard spirits!
Children under 5 years old eat free!
How Much:
Lunch: Adults $145.00, Children 5 – 12 years old $75.00 (Lower floor bistro)
Lunch: Adults $150.00, Children 5 – 12 years old $80.00 (Upper function room)
Dinner: Adults $135.00, Children 5 – 12 years old $70.00 (Both floors)
Bookings Essential
Full payment is required 4 weeks prior to the event or when the event becomes booked out.
Our Menus and Online Bookings
Christmas Buffet Menu (Lunch and Dinner)
Sample menu only – Actual menu will be released later on in the year
Cold Selection served as sharing platters to your table
Seafood platter with smoked salmon, dill, lemon zest, capers, prawns, oysters with lemon and cocktail sauce (GF) Antipasto platter of grilled vegetables, EVOO, apple balsamic reduction, beetroot hummus (V,VE,GF) honey and orange glazed ham and a selection of breads Garden salad: mixed leaves, cherry tomatoes, cucumber, Spanish onion (V,VE,GF) Bowl of potato salad: potato, cornichons, spring onion, and a hard boiled egg (GF,V)
---
From the Servery
Slow roasted turkey breast with cranberry sauce and stuffing, roast tender pork loin with crackling and apple sauce, prime beef roasted served with horseradish cream Grilled vegetable lasagne, layered with rich tomato sauce, basil pesto béchamel, topped with golden cheese Thai marinated market fish poached in Thai red curry and coconut milk dressed with fresh coriander (GF) Saffron jasmine rice (V,VE,GF) Buttered kipfler potatoes with thyme, EVOO and salt flakes (GF,V) Roast root vegetables with rosemary sea salt (V,VE,GF) Cauliflower cheese gratin (V) Steamed greens, garlic butter, chili and toasted almond slithers (GF,V) Traditional butter chicken, mild spiced sweet tomato sauce (GF) (2 additional salads at the servery – Beetroot salad and nourish bowl)
---
Dessert
Dessert will be served in individual bowls to each person on the table – Steam Christmas pudding with brandy and vanilla custard There will then be a dessert servery station – Selection of cakes and slices Choc fondue with marshmallows Fresh fruit platters and strawberries for the fondue Assorted petit fours
---
Please let us know at the time of booking if you have any dietary requirements as dietary requests cannot be taken on the day. Our tables hold a maximum of 12 people. If you are booking for more than 12 people then you will be seated on separate tables.
V= Vegetarian, GF= Gluten Friendly, VE= Vegan Please note that menus may vary slightly due to availability of seasonal produce We do not allow payment for individual items but can split the total equally.
Secure your reservation - Book online NOW (buffet lunch and dinner)
Secure your reservation – Book online NOW (buffet lunch and dinner)