Spectacular by Day, Stunning by Night
Wedding Venues Melbourne
The Perfect Location For Your Wedding
Spectacular by day, stunning by night, SkyHigh Mount Dandenong is one of Melbourne's most beautiful and truly unique wedding and special occasion venues.
Our wonderful food, superb views, beautiful gardens, and professional team of experienced professional staff, ensure that your special day will be a dream come true.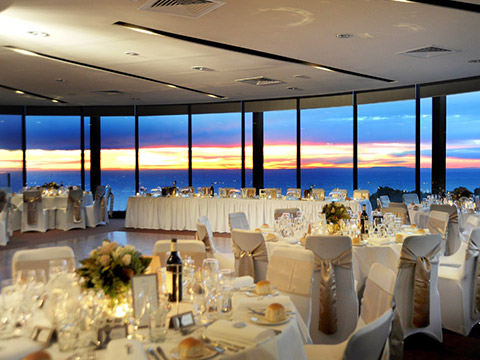 Room & Cuisine
We offer a superbly presented modern reception room, with floor to ceiling windows that provide the most eye-catching panoramic views across Melbourne's city skyline.
[read more="Read More" less="Read Less"]Our cocktail deck viewing terrace makes the ideal setting for that special ceremony or the perfect spot to entertain your guests.
Built high on reputation, we pride ourselves on our extensive range of tantalising and delicious cuisine. We cater for a variety of dining experiences, to suit your own special day, with choices expertly prepared and designed to satisfy and impress.
[/read]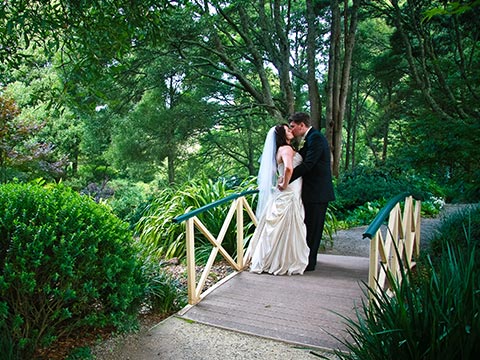 Gardens & Backdrops
Surrounded by colourful landscaped gardens and a native bush environment, SkyHigh has a unique ambience and is the perfect backdrop for any ceremony and those all important wedding photographs.
[read more="Read More" less="Read Less"]We invite you to select from one of our beautiful locations within our gardens that best suits your occasion.
Whether it is the tranquil Secret Garden, the majestic English garden, spacious front lawn or our peaceful shaded Gazebo, you choose. Each change of season also presents a different and glorious array of colours.
[/read]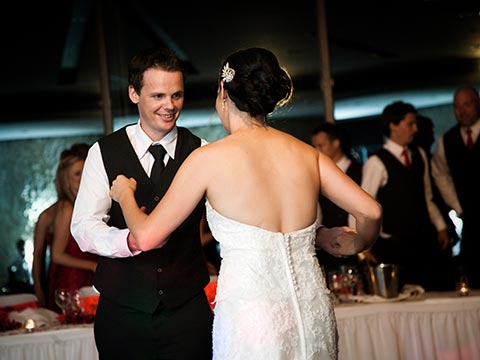 Flexibility & Service
Your wedding day is all about you ~ your style and your choice. That's why at SkyHigh we give you a range of exciting reception choices from the most intimate to the most extravagant.
[read more="Read More" less="Read Less"]We cater to your needs with elegance and style and can offer the simplicity of a garden wedding reception, the informality of a buffet, the splendour of a fully seated function, or the pizzazz of a chic cocktail function.
Our expert team of dedicated, professional special event staff will patiently guide you through our extensive choices to tailor a package to suit your needs, giving you what you want and helping make your dreams a reality.
[/read]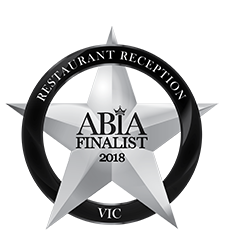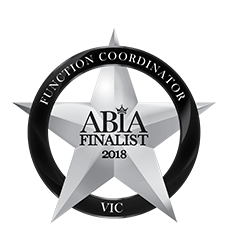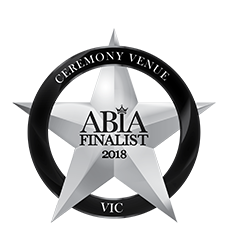 Let's discuss your wedding day!
We welcome the opportunity to meet with you to discuss your wedding plans and ideas.
Contact us today to organise an appointment and see why you would choose SkyHigh, one of the most unique wedding venues in Melbourne, for your special day.
To speak to one of our Wedding & Function Managers phone (03) 9751 0450 or email us for more information.
Event Enquiry Form
A truly magical place, you and your guests will not forget!
Look what our happy couples are saying!

"Absolutely amazed at the level of service we experienced at our wedding at SkyHigh last week.
The attentive staff, amazing food and incredible atmosphere made our night one we will remember forever!"
Emily & Sean

"We had the most amazing wedding day. Everything that SkyHigh staff attended too was perfect and ran smoothly"
Rebeka & Mitchell

"We went with a cocktail package for our wedding as we wanted a relaxed, informal vibe. We ordered a few antipasto platters and nobody went hungry. They were good at communicating and were very accommodating. Highly recommended for value and service!"
Jessica & Phil

"The team at SkyHigh were a pleasure to deal with from day one. Their passion for the work that they do truly shines through-not a single detail was missed.
A magical venue set the stage for a day/night we will treasure forever.
Thanks guys!"
Alana & Nicholas