Spectacular by Day, Stunning by Night
The Perfect Location For Your Wedding
Spectacular by day, stunning by night, SkyHigh Mount Dandenong is one of Melbourne's most beautiful and truly unique wedding and special occasion venues.
Our mouth wonderful food, superb views, beautiful gardens, and professional team of experienced professional staff, ensure that your special day will be a dream come true.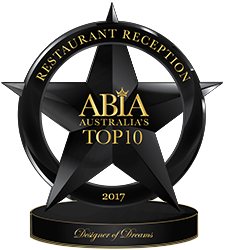 A truly magical place, you and your guests will not forget!
Look what our happy couples are saying!

"Absolutely amazed at the level of service we experienced at our wedding at SkyHigh last week.
The attentive staff, amazing food and incredible atmosphere made our night one we will remember forever!"
Emily & Sean

"We had the most amazing wedding day. Everything that SkyHigh staff attended too was perfect and ran smoothly"
Rebeka & Mitchell

"We went with a cocktail package for our wedding as we wanted a relaxed, informal vibe. We ordered a few antipasto platters and nobody went hungry. They were good at communicating and were very accommodating. Highly recommended for value and service!"
Jessica & Phil

"The team at SkyHigh were a pleasure to deal with from day one. Their passion for the work that they do truly shines through-not a single detail was missed.
A magical venue set the stage for a day/night we will treasure forever.
Thanks guys!"
Alana & Nicholas
Let's discuss your wedding day!
We welcome the opportunity to meet with you to discuss your wedding plans and ideas.
Contact us today to organise an appointment and see why you would choose SkyHigh for your special day.
To speak to one of our Wedding & Function Managers phone (03) 9751 0450 or email us for more information.
Email Event Enquiry Form