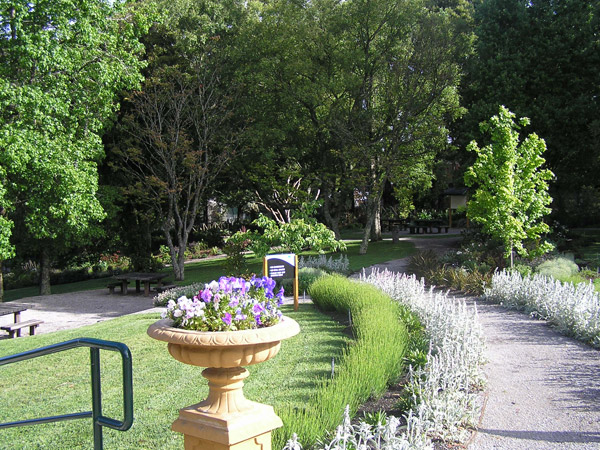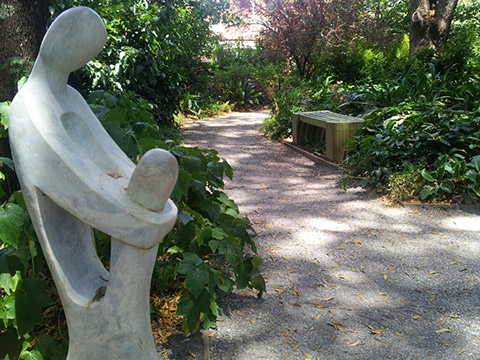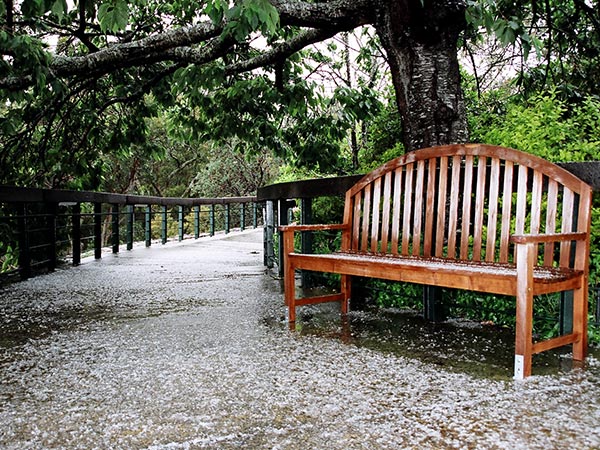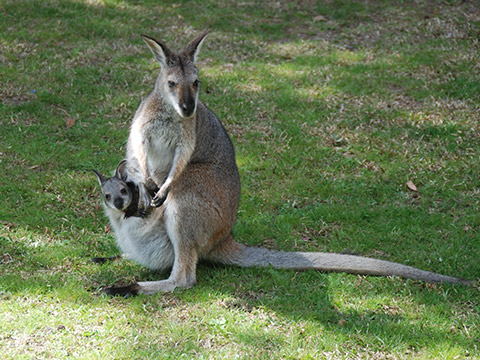 SkyHigh Gardens
The idyllic Dandenong Ranges is the perfect destination for a day trip or romantic weekend away. Set among forest and fern the Dandenong ranges is a haven of hidden delights for nature lovers, outdoor adventurers, art enthusiasts and those seeking some rest and rejuvenation.
The gardens at SkyHigh were extensively refurbished in late 2004. The resulting landscape has become intrinsic with this iconic site. The works included an English garden, which is set below a canopy of mature Blackwoods. A secret garden utilised extensively for weddings and ceremonies, and a living hedge maze of Syzigium australe (Lilly Pilly). The front of the site (west) was planted with drought hardy native species and consequently has never been irrigated. The gardens provide an interface between the original building and the Dandenong Ranges National Park, situated below the site. SkyHigh attracts around 600,000 international, national, state and local visitors annually.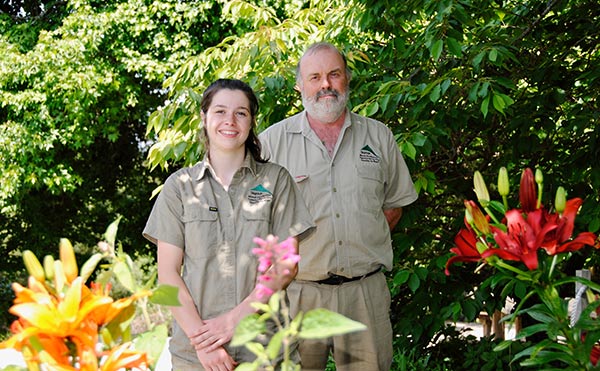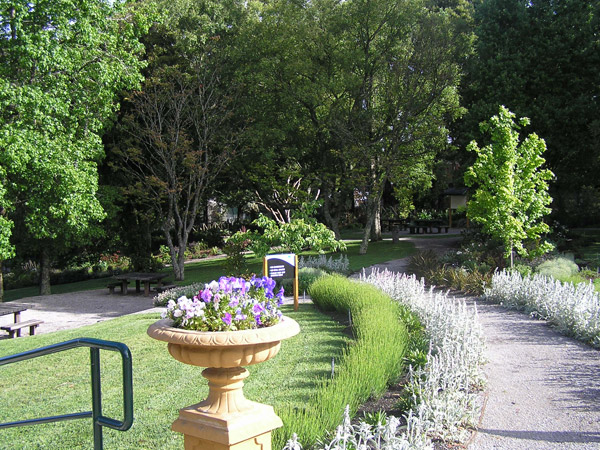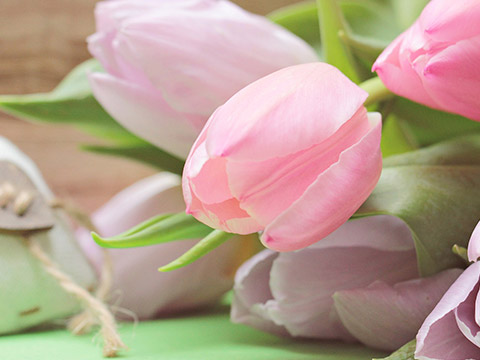 Having morning dew, under the shade of established trees and being 6-8 degrees cooler than Melbourne, the garden is a lush, cool haven during the summer months. The bold and beautiful Hostas are looking great. Mass plantings of New Zealand Rock Lily (
arthropodium cirrhatum
) create a sea of dramatic blue-green foliage and perform well all year round. The hybrid "Black Panther" Agapanthus are about to bloom, their intense dark purple flowers somewhat different from their better-known cousins. The dwarf white "Snowstorm" Agapanthus are also in bud and will soon be flowering profusely. Silver foliage of Lambs Ears (
Stachys
) blends beautifully with the English Lavender, as does the Santolina against the burgundy Canna foliage.  It's a good year for Hydrangeas, with mini mop tops, lace caps and oak leaf varieties all looking good. The scented David Austin Roses, "Tess of the D'urbervilles" continue to flower, and can be found in the Secret Garden and car park 1. Other little gems are flowering at the moment include Salvias, Fuchsias, Heliotrope and Convolvulus to name a few.
The garden offers a shady retreat on the warmer days and our resident Kookaburra family are always out to impress. Echidnas are also beginning to visit the garden. Come on up to SkyHigh, take a stroll through the gardens, tackle the Maze and then indulge in coffee and cake or a wonderful meal in our bistro.
If you love to walk and appreciate nature, there are also many walking tracks close to SkyHigh.
Autumn is always a beautiful time of year at SkyHigh. Crisp, cool mornings and glorious sunny days are the norm. The Salvias, Plumbago, and Heliotrope "Lord Roberts" have enjoyed the dry weather and are still flowering well. The various Hydrangeas have all but finished, however, the deep bronze flower heads still look attractive. The Hostas are going into dormancy but will return in all their splendour in early Spring.  
Fuschia "
Coralle" always seems to make a show, as does the perennial wallflower. The vibrant purple flowers of  
Plectranthus ecklonii
look absolutely stunning in the dappled light, we also have a white form which tends to bloom a little later. 
C sasanqua
"Lutchuensis" is just budding up, and will soon reveal a mass of dainty white scented flowers.  The Coral Bark Maples are starting to colour up, turning from golden yellow to glorious salmon, whilst the October Glory maple is putting on a brilliant Autumn show.  We have an abundance of bird life at present, and echidnas and wallabies are often spotted around the park. So come on up to SkyHigh, there's plenty to see and experience…
After you have visited SkyHigh, just down the road is the spectacular Dandenong Ranges Botanic Garden located just 500m from Olinda village. The Dandenong Ranges Botanic Garden boasts more than 270,000 colourful blooms and is open daily.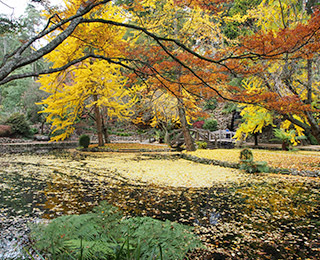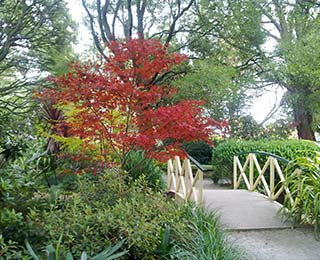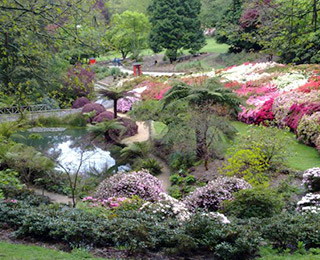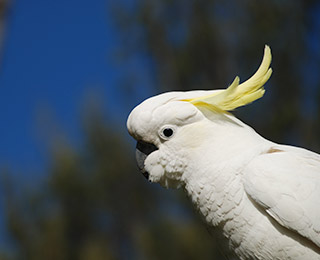 Despite the fact that many plants have gone into dormancy, there is still much to see in the SkyHigh gardens. We have had some good rainfall up here on the mountain, and our tanks are at near capacity.
Some early Azaleas and Camellias are flowering and the exquisite Camellia sasanqua "Lutchuensis" is in full bud, ready to burst into a mass of tiny white scented blooms. The Hellebores are just beginning to flower, and will soon be putting on an absolutely stunning show.
Our mass planted  Daffodils are just beginning to pop through the soil. These were planted by budding young gardeners who joined in on the activities during Children's Festival at SkyHigh during previous Easter breaks. These are sure to please, as they put on a stunning display during late Winter and Spring.
The native Banksias and Correas are in full flower, supplying a valuable winter source of nectar for the local bird-life.
So come on up to SkyHigh, there's plenty to see and experience. You could enjoy the garden and the forest walks, tackle the maze and then try coffee and cake or a delicious meal by the inviting open fire in our Bistro.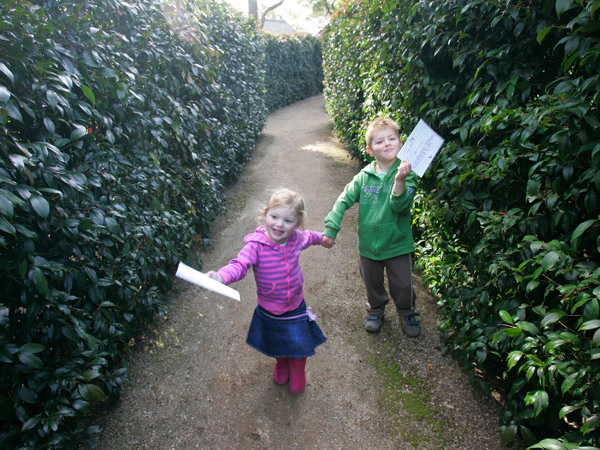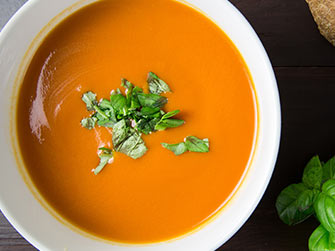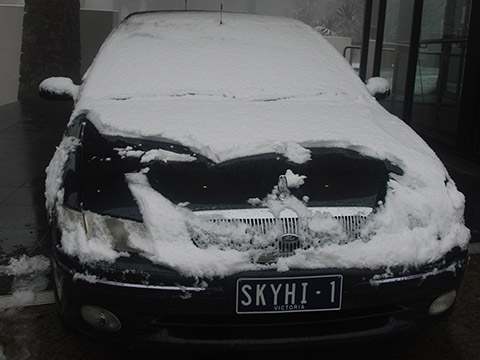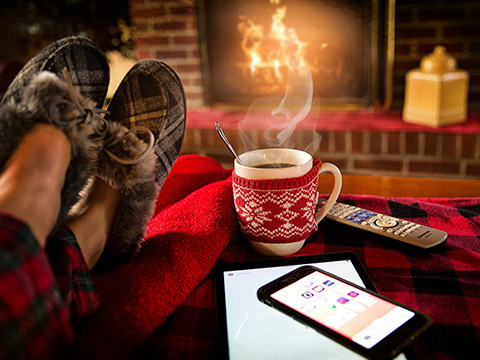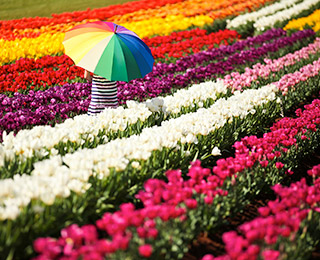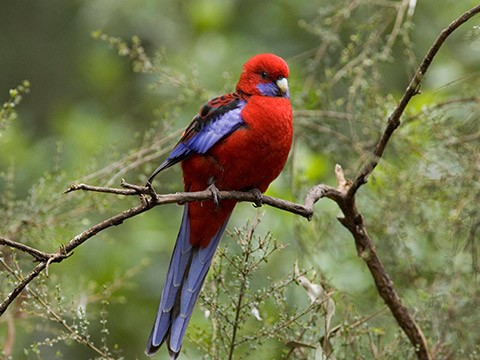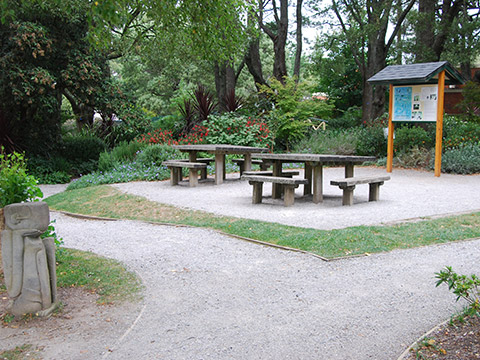 Spring comes a little later in the Dandenong ranges. The Coral Bark Maples (Acer palmatum senkaku) are just coming into leaf; the golden foliage is a beautiful contrast to the scarlet orange bark. The Star Magnolia, Magnolia stellata is flowering, as is the perennial wall flower, and the vibrant blue groundcover Veronica contrasts beautifully with the silver foliage of Stachys, or lambs ears.  Blackwoods and other Wattles are flowering profusely and the Banksias are providing a valuable food source for nectar feeding birds. The various Hosta species are just waking up after a winter sleep and it won't be long until they put on a foliage feast for all to enjoy. The Winter Roses (Helleborus orientalis) are still flowering, their heads bowed down shyly towards the stunning glossy green leaves. Azaleas are flowering madly, whilst the Rhododendrons are just beginning to put on a show.
The tiny, fragrant white flowers of Camellia sasanqua "Lutchuensis" are borne in profusion at this time of the year, and can be seen in the Secret Garden.
Our mass Daffodil display is in full swing, and is looking magnificent. These were planted by participants of the Children's Festival activities over the Easter celebrations. Spring on up to SkyHigh, take a stroll through the gardens, tackle the maze, do the forest walk, then race inside and sit by the open fire and indulge in coffee and cake or a wonderful meal in our Bistro.
Once you have refreshed yourself at SkyHigh, from Mid-September to mid-October every year there's an explosion of colour and fun at the Tesselaar Tulip Festival. With over a million spring flowering bulbs, the floral spectacle will take your breath away.