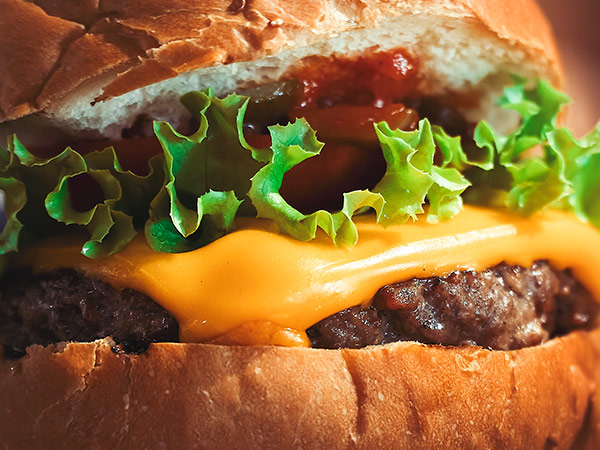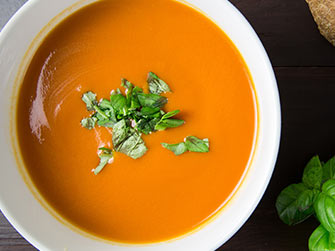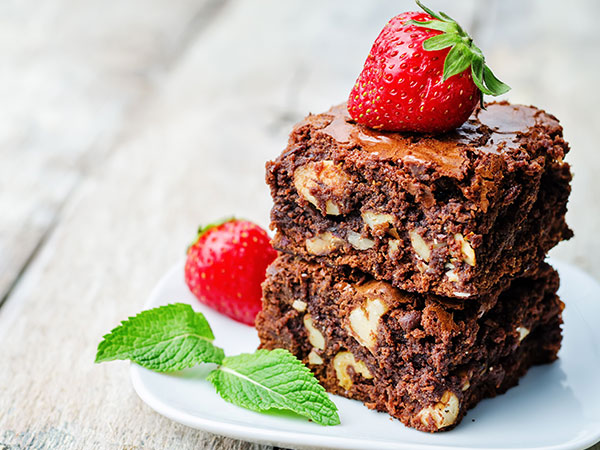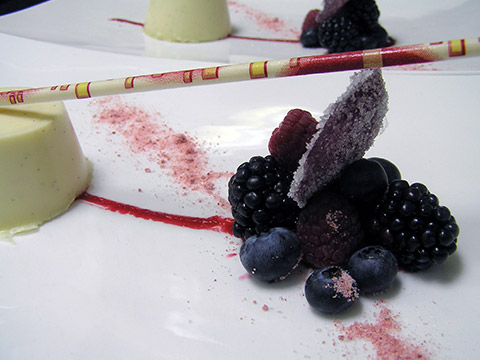 Bistro Booking FAQS
Below are some of our more frequently asked questions we receive regarding dining at SkyHigh. We trust this you find this helpful.
Is there a difference between the dinner and the lunch?
Yes. Although the dinner and lunch share the same location (lower floor of the building) the dinner menu is evenings only and is full table service, including linen, mood lighting, a more sophisticated menu and bookings are required. The lunch menu runs every day from 10.15am to 4.30pm. The lunch is casual dining, pub style food and no table service, you select your own table and order at the counter with your table number, no bookings required.
Can we book for the lunch menu?
No, we don't take bookings for lunch, lunch runs every day from 10.15am to 4.30pm and is casual dining, pub style food and no table service, you select your own table and order at the counter with your table number.
Do you cater for people with dietary requests?
Yes, we can cater for dietary requests but all our menu items may contain traces of allergens and we cannot cater for anyone who has serious allergies or who is anaphylactic. Please call and ask one of our friendly staff to ensure we are able to cater for your specific request.
Can we dine inside if we have a pet with us?
No. If you have a pet you are not allowed to dine inside unless it is an assistance animal. If you have an assistance animal you'll need to show us your animal health certificate (AHC) for your assistance animal.
Is there a dress code?
Smart or neat dress is expected in the restaurant for evening service. Casual dress is fine for lunch and kiosk.
Can we pay individually?
For breakfast and lunch, separate payments are allowed but you may not receive your orders at the same time if you pay separately.
For Dinner, one person must be responsible for the booking and all payments – We do not allow payments for individual items. We do however allow customers to split the bill in equal amounts and take separate payments for that equal amount.
How can we pay for our meal?
Payments can be made via:
Credit Card – Cards Accepted: Visa, Mastercard, Unionpay and EFTPOS
If you are intending to pay with a SkyHigh Gift Voucher, please quote the number at the time of booking. Unfortunately we are unable to refund any unspent portion of the voucher or re-issue a voucher for the remaining amount, although you may use the balance in the kiosk on the same day or purchase a bottle of wine or some beers to take home.
Do we get a refund of our deposit or full payment if we cancel our booking?
Unfortunately we are unable to refund your deposit or any full payments for events. If you have paid a deposit or full payment for an event then we suggest you find a friend to take your place for the booking.
Can we request a table near a window?
For breakfast and lunch, no bookings are required, just come up, select your table and order at the counter.
For the restaurant dinner we are unable to guarantee a window seat as table configurations are organised to maximise capacity, but we will certainly do our best to give customers that have booked a window or near window the best seats available.
Can we bring a cake?
Yes you can bring a cake but please let us know when booking or call us on 97510443. A cake charge of $2.00 per person applies if you eat the cake in the bistro / restaurant or cafe area. We do not cut or serve the cake for you but will provide cutlery and plates.
Can we bring our own alcohol?
Sorry, we are fully licensed, therefore you are unable to bring your own alcohol as we have a full range of drinks available. We may make an exception for someone bringing a wine that we cannot source ourselves or if the wine has a specific significance to the person making the booking. If this exception is granted then there is a corkage charge that applies.
What time should I arrive for my booking?
Please arrive as close to your reservation time as possible. We stagger our booking arrival time to allow an even flow of customers so we can give the best service possible. If you are more than 15 minutes late for your booking we may give your table away to another customer. If you arrive early for your booking then your table may not be ready so you may have to wait or go for a walk and come back at your booking time.
How long can I stay at my table?
The bistro reserves the right to ask you to vacate your table after a fair period of time, this is 1.75 hours for small bookings and 2.75 hours for group bookings (1 or more). Please check our closing times as we also ask customers to vacate their tables when we have reached our closing time. Our closing time varies throughout the year and is different on weekends compared to week days.
Is the regular dining on the top floor?
Our regular dining is located on our lower floor, our top floor is for private functions and special events. We do open up the top floor on Mother's Day, Father's Day, Valentine's Day, Christmas Day, Boxing Day, and other public event days, other than that all other dining is on the lower floor.
Why can I only book for up to 8 people online?
The online bookings only allow for customers to book for up to 8 people because 8 people is the most we can seat on one table in the areas with views. If you wish to book for more than 8 people then please give us a call on 97510443 and we can discuss options with you.
Does the regular dining area on the lower floor cater for large groups?
For lunch 10.15am to 4.30pm customers can push tables together in their preferred area as long as they leave space for our staff and other customers to move freely through the bistro. The evening dinner service can cater for one large group per sitting but the most we can seat on one table is 12 people, any dinner bookings of 25 or more people will be treated as a function and different options and pricing may apply, we may also request a deposit to secure the booking. Groups of 13 or more will be seated in our fireplace area which doesn't have any views and will be asked to pre-order from our set price menu and pay in advance.
Do you have any days where there is a surcharge?
Yes, we have a 10% surcharge every Saturday and Sunday plus there is a 15% surcharge on all public holidays. This is because we have to pay our staff penalty rates on those days.
If we haven't covered any questions that you may have, please contact us on 03 9751 0443.