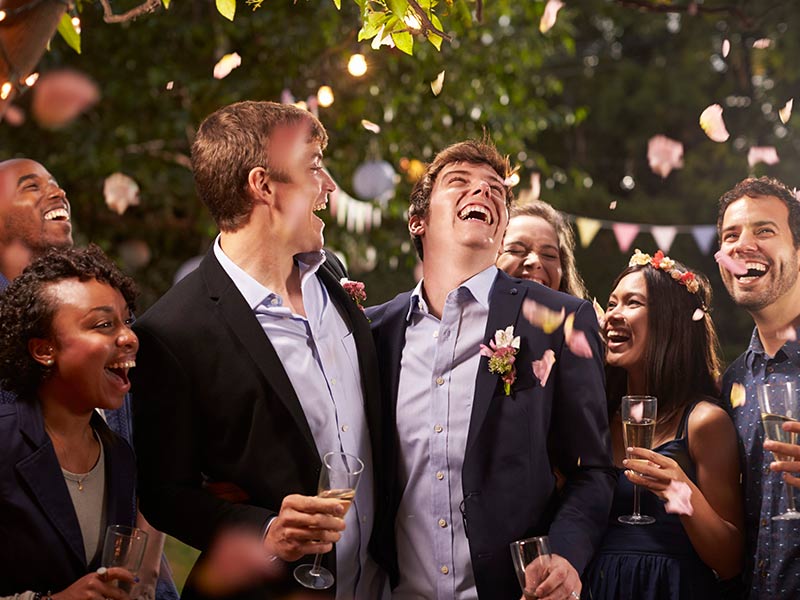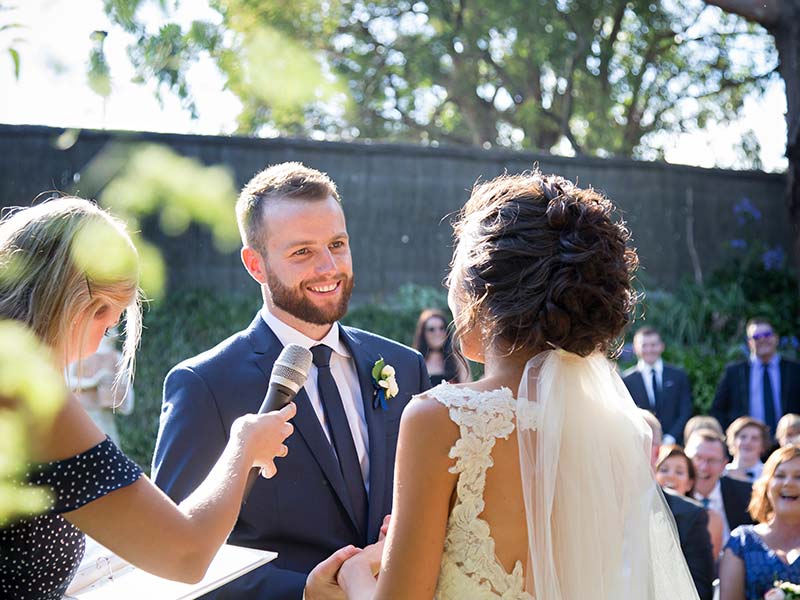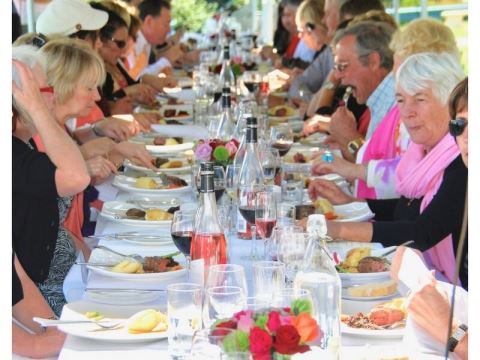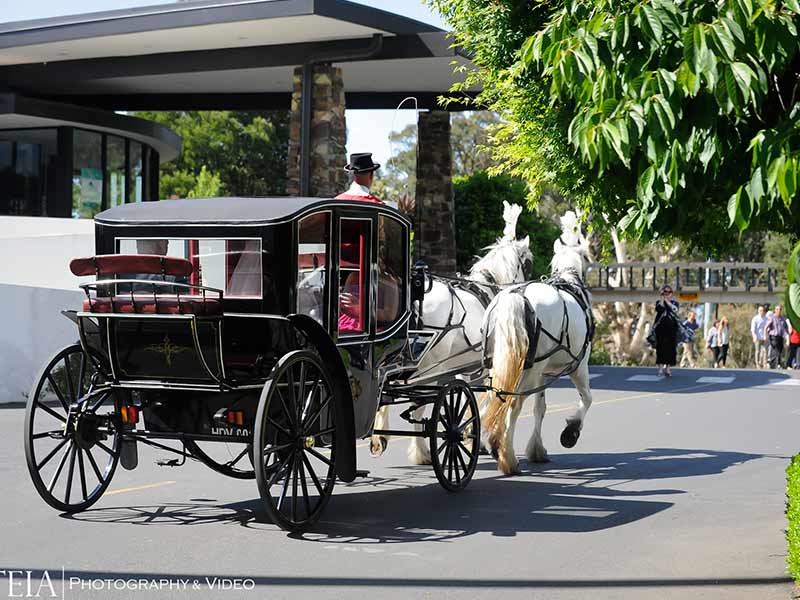 Reception Venues Melbourne
Planning your wedding reception? Why not have it in an incredible function area overlooking the city skyline and Yarra Valley? SkyHigh Mount Dandenong is the perfect choice for your wedding. Whether you're looking to have a first class dining experience or a chic cocktail reception, we can meet your needs and exceed your expectations. With an award winning management team, our catering team can make your wedding reception a day to remember. Choose one of our packages and customise it to your tastes with multiple options to choose from. We're one of the leading receptions in Melbourne and can cater to all your needs.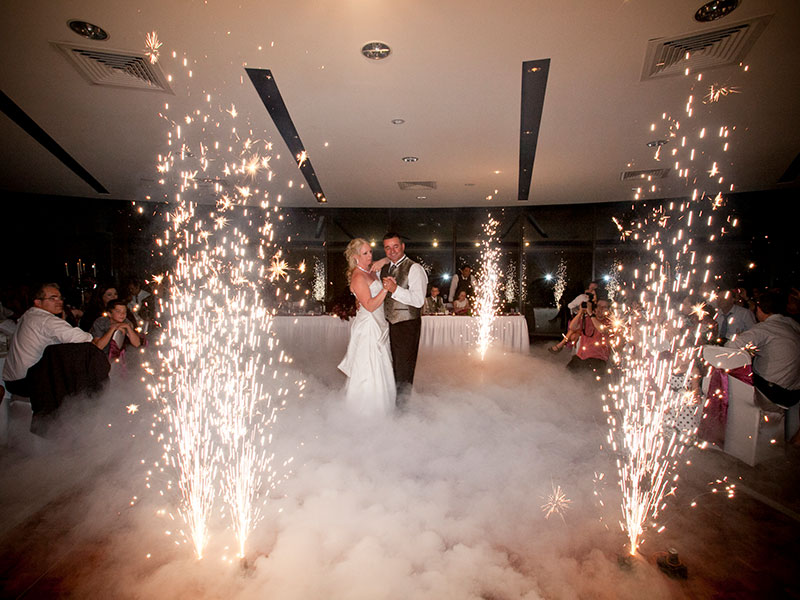 SkyHigh Wedding Planning Service
Planning your wedding reception can be stressful, with so many things to organise before the day. It's getting harder and harder to find good reception venues in Melbourne, and doing everything yourself may not be an option! At SkyHigh our team can manage your wedding reception from beginning to end. We make all our meals and canapes on site, and have a wide selection of options to choose from.
Stunning views across the city skyline become the backdrop for your wedding, and good times flow freely throughout the night. It's an experience to be shared, and one you and your guests won't soon forget.
We can cater for up to 180 guests seated for a four course meal or buffet style reception (140 guests). Our terrace also allows us to support up to 250 people for a classy cocktail style reception. Regardless of what you choose you get access to SkyHigh's incredible views and first-class service.
Have a Local Wedding Ceremony
If you're planning on having your wedding ceremony in the area, we provide a number of unique ceremony locations at SkyHigh, including a gorgeous secluded garden and gazebo. Alternatively there are a number of incredible locations in the area, including local churches, parks and wedding ceremony venues. Talk to our team today and we'd be happy to provide you with more information.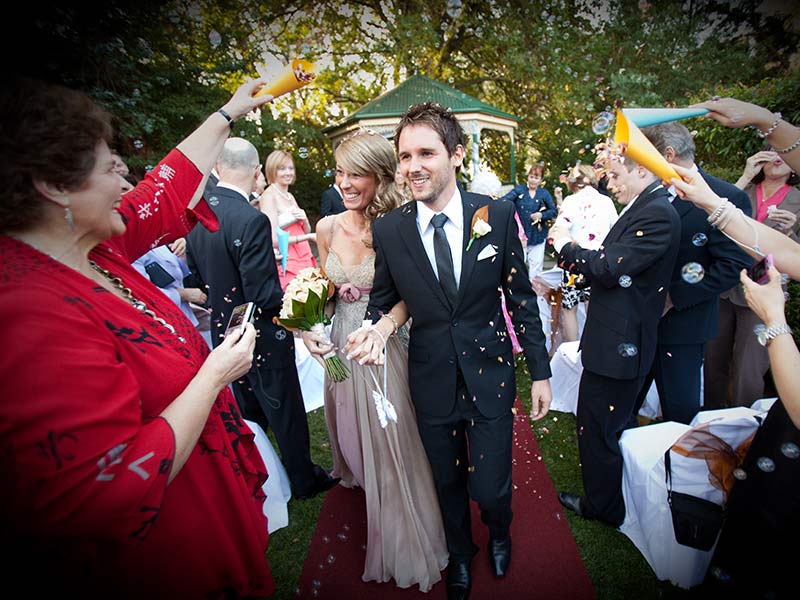 Picturesque Garden Spaces
If you're planning lunchtime reception there's no better time to explore the iconic SkyHigh gardens. They're the perfect place for your guests to take photos and commemorate the day, not to mention an ideal place to relax after the ceremony. Take a stroll through the majestic English Garden, or head down to the secret garden for a secluded getaway among the flowers and trees. Talk to our function managers about drinks in the gardens and make your reception something special.
Call SkyHigh Reception Venues Melbourne
If you're looking for unique and interesting reception venue in Melbourne, SkyHigh more than delivers. Our wedding catering and management team will take care of you from start to finish. Call our function managers on (03) 9751 0450 and start planning your dream wedding reception today.
Let's discuss your function!
We welcome the opportunity to meet with you to discuss your wedding or function day.
Contact us today to organise an appointment and see why you would choose SkyHigh for your important day.
To speak to one of our Functions & Events Managers phone (03) 9751 0450 or email us for more information.